LLM Dairy SS Phawn-ET, Lot #2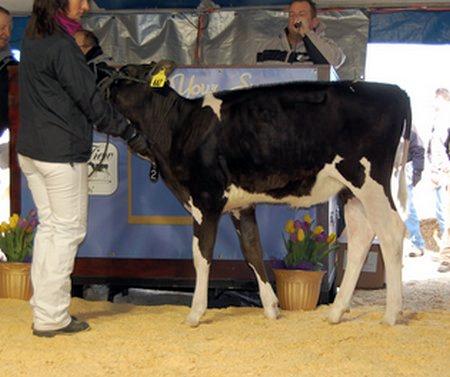 topped the Quest For Success Sale at $51,000 on March 22, 2013
A special thanks goes out to Siemers Holsteins for purchasing Phawn and Bella View Holsteins, Lynn Harbaugh & Chad Ryan
for hosting the sale.
 Check out the ENTIRE sale video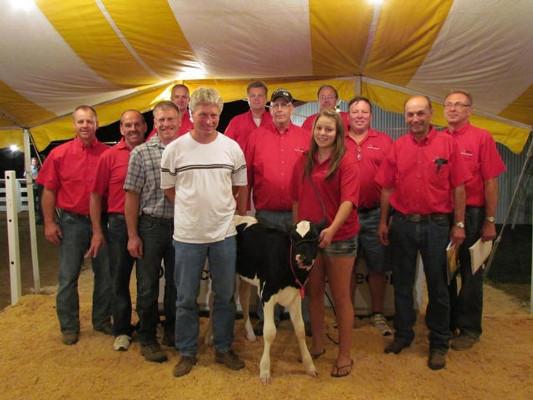 Topping the evening at $34,300 was Lot 2,
a May Large daughter with GTPI +2472 and contract interest.
L-L-M-Dairy Large Posy-ET was the consignment of L-L-M Dairy of Ringle, WI
Central Wisconsin Summer Event Sale 2012
Selling for $30,500 was Lot 9 – a 1st choice female by a mutally agreeable sire out of L-L-M-Dairy J Stream Procky. A Jet Stream daughter out of a VG Die-Hard, Procky was fresh as the end of May and tested out at +2316 GTPI – making her the #1 GTPI Jet Stream daughter in the breed and also ranking her #1 in the breed for testing over Parent Average at +573. Her 2nd dam is a 2E-92 GMD DOM Rudolph with over 235,000M lifetime who has six VG daughters and sons in AI. Consigned by L-L-M Dairy of Ringle, WI, the choice was purchased by Lookout Holsteins & Marrita Holsteins of Canada and Argentina.